Do you know that … ?

Learning a Japanese language is a developing and valuable way to spend time and meet new people with similar interests.

Last year, the Japanese course at ICHIGO® was taken up by nearly 500 people, including an increasing number of foreign participants.

All ( 100% ) courses at ICHIGO® are taught by professional and carefully selected Native Speakers from Japan.

You can apply for all levels:

Japanese course for beginners,

Japanese course for intermediate,

Japanese course for advanced.
What will the classes this year be like?
We always try to use common sense and that is why we leave the freedom to choose the form of learning to our participants:
From September 2021 we will organize classes stationary in ICHIGO® branches all over Poland.;

We also encourage you to consider participating in a remote form and choosing a plan: Japanese online.
Why is it worth studying at ICHIGO®?
All our teachers are Japanese with appropriate qualifications and passion for teaching their native language,

Our team meets regularly to work together on efficiency and good atmosphere in each of the ICHIGO® groups,

Classes are conducted using the direct method, which involves learning in Japanese from the first class, without using an auxiliary language,

Beginners use our original textbook, which we have developed based on years of experience and consultation with participants,

Our groups are small and consist of no more than 10 people, which is conducive to learning and getting to know each other better,

... because we're probably the best at what we do.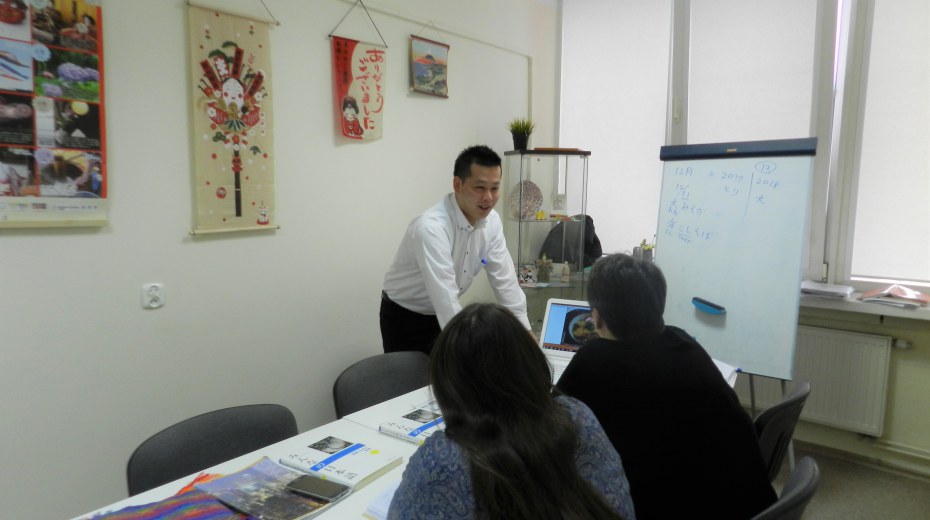 Deadline for applications
Contact
We will be happy to advise you on choosing the right plan and answer your questions. We are waiting on the phone number +48 785 15 00 15 or e-mail: biuro@ichigo.pl.